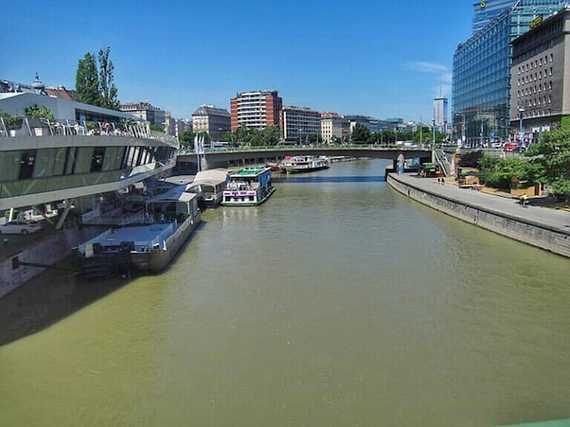 1. The Danube in Vienna is neither blue…
I know Johann Strauss says so but he must have been color blind.
2. nor beautifu …
Honestly: does it "merry your heart"? Do you feel that "happy wishes pour from your full chest" as Franz von Gernerth's lyrics to Strauss's most famous waltz have it?

3. …and it is not even, strictly speaking, the Danube
What flows through Vienna – or, to be more precise, through her northern periphery – is not the Danube but the "Donaukanal". This "kanal" is not, as its name appears to suggest, an artificial waterway, but a regulated side read more >>>
Source : HuffingtonPost.Com