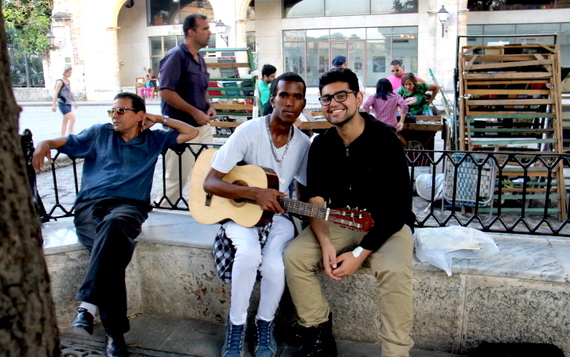 I was walking through a market in Havana when I saw him kicking back, relaxing and absorbing life with a guitar next to him that accentuated his swagger.
"Hola señor, mi nombre es Ibrahim. ¿Puedo tocar tu guitarra? Hello sir, my name is Ibrahim. Can I play your guitar?
Without a word, he nodded, motioned for me to sit next to him, and handed me his guitar.
Sitting in silence, I wrapped the strap around my neck, warmed up with a couple of scales, and began to play my first song.
"'Fade to Black,' Metallica?"
"Si, señor, read more >>>
Source : HuffingtonPost.Com