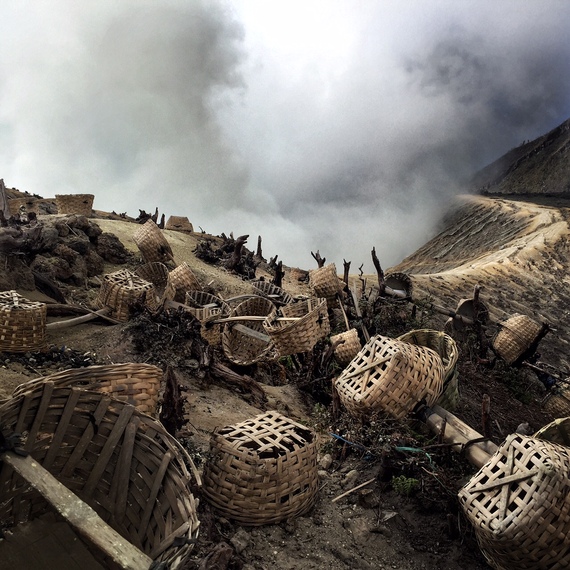 This summer, I had the opportunity to travel to East Java in Indonesia to document some of its magnificent volcanic landscapes.
It was mainly my love for volcanoes which brought me there, which began as a childhood obsession only rivalled by space travel and dinosaurs.
I had been to Jakarta a few times in the past with my band
Above: The miners' baskets, left near the lip of the crater, after their day's work.
Above: Overlooking a cluster of fumaroles.

Above: read more >>>
Source : HuffingtonPost.Com