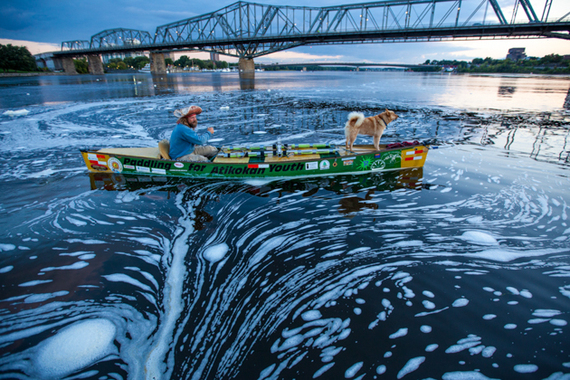 When first I was exploring rivers, a time ago, it was a daunting feat to plump over a 20′ waterfall and survive.
Now, the bar has risen to what was once incomprehensible. The current record for paddling over a waterfall, and surviving, is 189′ (that's taller than Niagara), performed by one still breathing Tyler Bradt, over Palouse Falls in Washington state.
I mention this as I was immersed in the new derring-do this week at the annual Oscars of Expedition Paddling, The Canoe & Kayak Awards, held at the Outdoor Retailer Show in Salt Lake City.
<iframe read more >>>
Source : HuffingtonPost.Com