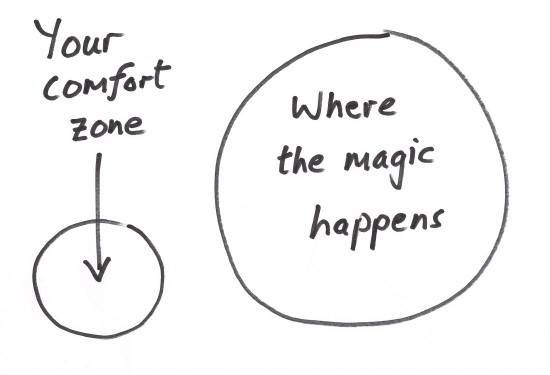 "Growth and comfort do not coexist"  — Ginny Rometty
You've definitely been told at various points in your life that you need to break out of your comfort zone.
Maybe you've been at a restaurant and have been nervous to try a new dish, or you've been in the same position at the same job for way too many years, and now it's time for a change. In any of these cases, it's probably time to break out in order to really succeed.
Beyond discovering tasty exotic food, studies show that stepping out of your comfort zone leads to greatly increased <a target="_blank" href="http://www.nytimes.com/2011/02/12/your-money/12shortcuts.html?pagewanted=all&_r=1" read more >>>
Source : HuffingtonPost.Com