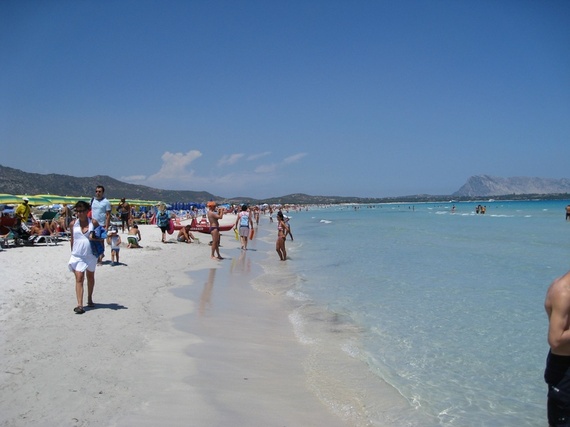 Beachgoers in Sardinia. (Photo: Ross Huggett/CC BY 2.0)
By Erik Shilling, originally published in Atlas Obscura.
Italy is home to some of the busiest beaches in the world, which have been popular with vacationers throughout Europe for decades.
But that popularity comes at a price, Italian officials have said recently, in the form of tourists rudely trying to save their spot at the beach with a lonely towel, umbrella, or beach chair, according to the Guardian, by leaving the gear there overnight.
It's become such a problem that the Italian coast guard has started fining read more >>>
Source : HuffingtonPost.Com