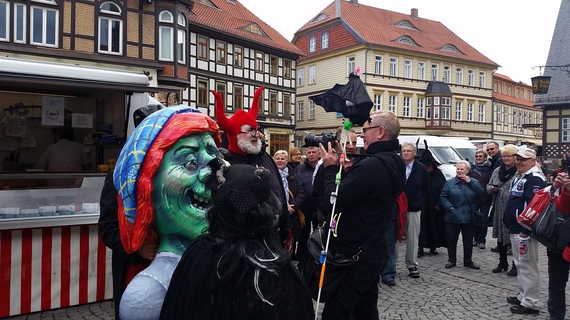 Think about fairy tales and where does the mind wonder first?
Germany!
Think about myths and legends and then what – back to Germany, right?
So when you think about seeing the best collection of witches and devils dancing around a big bonfire and reveling in a good time then where are you going to go?
Well, if you said Germany you'd be right once again.
Of course, it's all in fun.
Most folks know the May 1 holiday as May Day or Beltane, but in Germany it is called Walpurgis Night. Walpurgis Night is held on April 30 in the Harz Mountains in the Brocken. read more >>>
Source : HuffingtonPost.Com