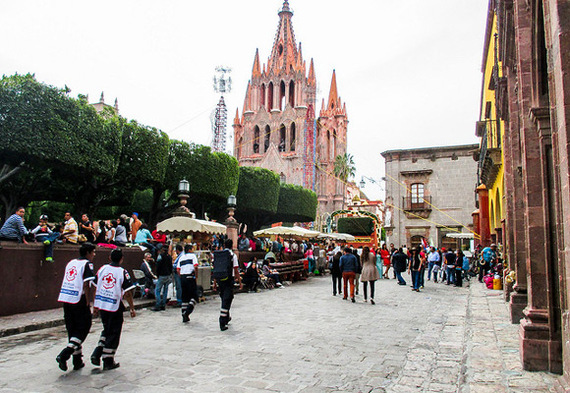 We recently read that, come November, Americans who are unhappy about the result of the upcoming presidential election will be welcomed to move to Canada's Cape Breton.
San Miguel de Allende, Mexico
A local radio host is hosting a website that is pitching the Nova Scotia island as a "safe haven" should one candidate in particular emerge victorious. He claims he has already received hundreds of email inquiries from interested Americans.
We'll admit that Cape Breton looks tempting. It's a gorgeously green hilly island surrounded by blue Atlantic waters.
But winters there can be downright chilly — certainly too read more >>>
Source : HuffingtonPost.Com