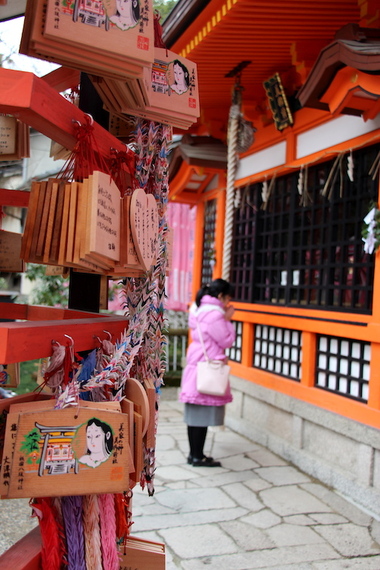 Praying to the Goddess of Beauty at Utsukushi Gozensha, Kyoto.
Photo by Gail Nakada.
Praying and buying charms at Buddhist temples and Shinto shrines famous for lucky attributes are Japanese rites of passage at every stage of life. Given our passion for pretty, why should beauty be any exception? For centuries, women (and men) have sought a spiritual cosmetic boost from two famous Kyoto shrines: Kawai Jinja and Utsukushi Gozensha.
Even the most superstitious Japanese – past and present – understand there's little the gods can do to rearrange the symmetry of your features. The prayers, charms, and magical objects read more >>>
Source : HuffingtonPost.Com