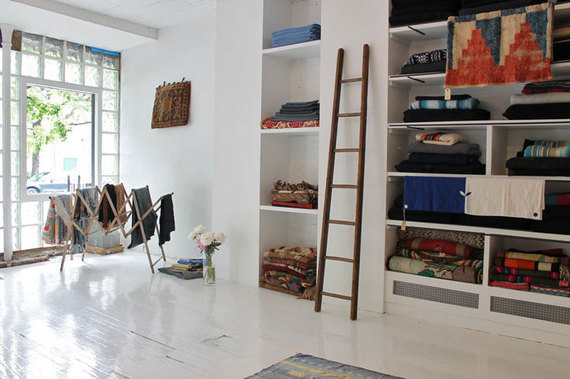 Carpets on display at Sharktooth. All photos by Sarah Stodola.
By Sarah Stodola for on Fathom: A Party Grows in Brooklyn, Visit Chief Trunk's Factory, Fathom's Full Brooklyn Guide
Sarah Stodola is the editorial director at Strolby.com. You can follow Strolby on Twitter, Instagram, Pinterest. Sarah travels for the enrichment that comes with broadened horizons.
— This feed and its contents are the property of The Huffington Post, and use is subject to our terms. It may be used read more >>>
Source : HuffingtonPost.Com