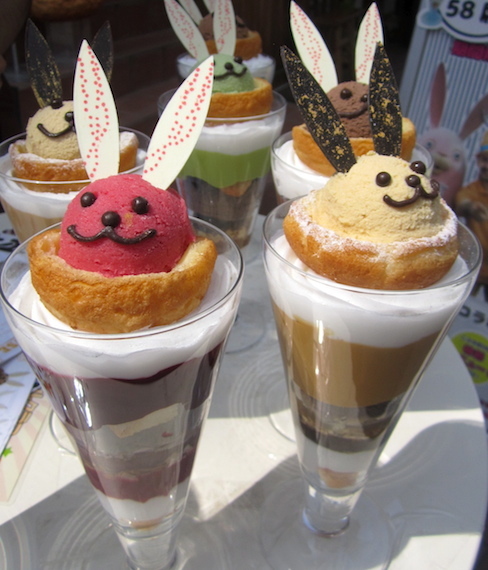 Cute enough to eat at Nicholas House cafe. Photo by Gail Nakada.
Want to sample the sweet treats on point in Tokyo during your trip? Get in line.
The Japanese are passionate about sweets, as in a grande passion. Gucci sells its own line of boxed, logo-stamped chocolates upstairs at their Ginza store. So does Bulgari.

Edible Gucci. Chocolate from the Ginza Gucci store. Photo by Gail Nakada.
Brussels' chocolatier extraordinaire Pierre Marcolini is here along with Max Brenner and Fabrice Gillotte. Gourmet flavored popcorn from Garret's and Kukuruza have become must-have treats.
Department stores divide their read more >>>
Source : HuffingtonPost.Com