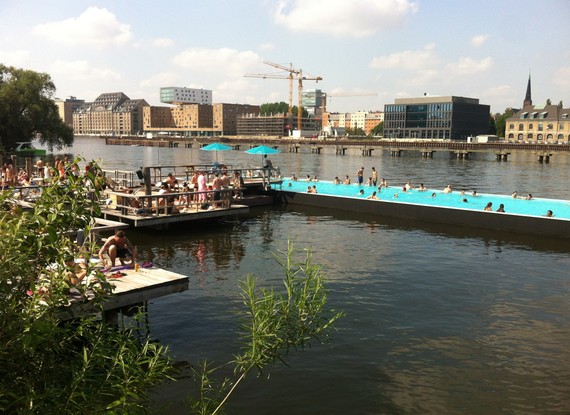 Escape the blazing city heat and go for a dip (without leaving town).
By Chelsea Bengier
The Badeschiff, Berlin
This 90-foot pool, which floats on a massive barge in Berlin's Spree River, started as a temporary art installation but locals fell so head-over-heels that it stuck around. Besides the pool, there's a laid-back deck with a sandy man-made beach dotted with hammocks and a bar serving all manner of wine and beer. (It is Germany we're talking about!) Bonus: daily yoga classes, concerts and movie screenings throughout the year.
Kitsilano Pool, Vancouver
At 150 yards long, Kitsilano Pool (known as read more >>>
Source : HuffingtonPost.Com