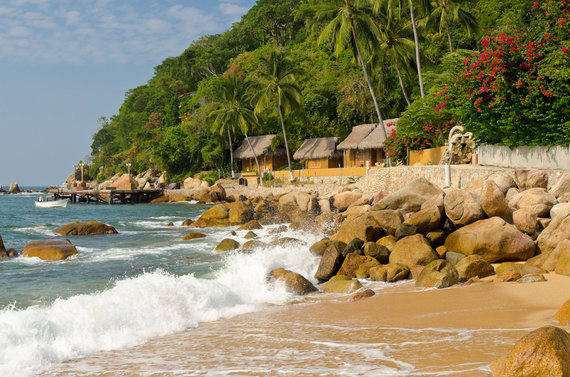 By:
Credit: Karamysh/Shutterstock
Mexico is inarguably home to North America's best unspoiled beaches (sorry, Redneck Riviera — it's true). But because many of these strips of tropical paradise are worthy of your screensaver, they haven't stayed magical for long. Perfect beaches equal swarming crowds. MTV killed Cancun in the '90s, hipsters currently riddle Tulum, and Sayulita is now a hot cruise ship port of call.
So, where exactly can you get your tan on in Mexico without having to deal with chain restaurants and American spring breakers?
One word: Yelapa.
If you haven't heard of this tiny beach read more >>>
Source : HuffingtonPost.Com