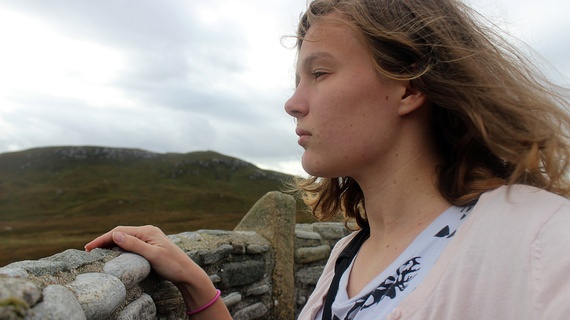 My heart pounds in my ears. I can't control my shaking.
My breath comes in long gasps, and I lean against a wall for support.
The same scenes replay over and over in my head, like a broken music box:
A gun pressing into my ear, belongings scattered on the ground, rough hands all over me.
Slowly, slowly, I take one deep breath and then another.
I look away from the sight that triggered my attack, a darkened alley lined with dumpsters.
It can't hurt me.
Raising my head higher, I shoulder my backpack and keep walking.
On October read more >>>
Source : HuffingtonPost.Com