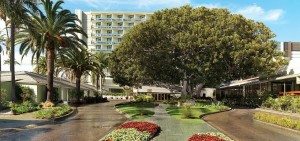 By Nancy and James Chuda Founders of LuxEcoLiving and The Fairmont Miramar Hotel and Bungalows gets 5 Paws! Excellent location, fabulous service and extra treats for celebrity pet Travels with Journey.
Santa Monica California
Here's how you can spend a romantic night in ultra luxury, dine in your robe in your room or hit Ocean Avenue for Sushi. But here is the catch. You have to have a dog sitter and if you can't find one the Fairmont Miramar staff will help.
WE got lucky! Our dear friend Joanna Bateman was available. Double Bow Wow!! Watch!
<iframe src="https://www.youtube.com/embed/o1zEAMxqScU" width="360" read more >>>
Source : HuffingtonPost.Com