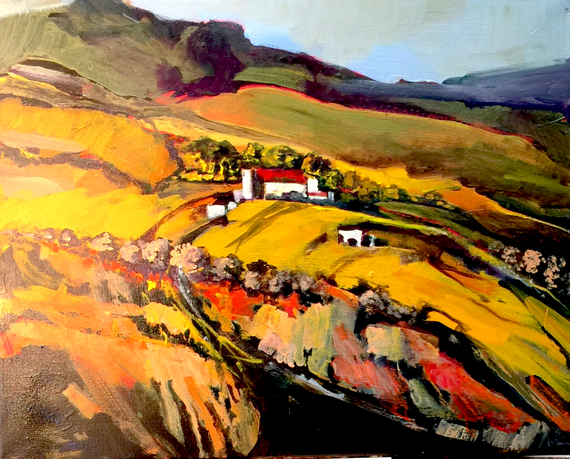 UCSB professor and painter, Dan Linz's Santa Ynez wildflowers Spring 2016
Recent rainfall has softened the four year drought plaguing our Golden State. For the next month you can catch wildflowers in full bloom along the I-5. Showy tangerine poppies, lupine blues and incandescent yellows of flowering mustard greens, are easy on the eyes.
These hues remind me of the Nabi School of painters, Pierre Bonnard noted among them. We caught an in-depth retrospective of his work at the Legion of Honor, which should not be missed.
Whenever possible Barolo, our Australian shepherd, read more >>>
Source : HuffingtonPost.Com